Thanks to those already sponsoring an award for the competition winners!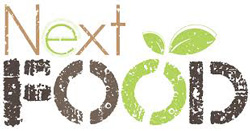 SPONSOR AN AWARD for the WINNING TEAM in the
FOOD FACTORY-4-US INTERNATIONAL STUDENT COMPETITION
The ISEKI-Food Student Training, the FoodFactory-4-Us International Student Competition Game, has been continuing since 2017 with great success!
The 2020 Edition of the competition will address the following topic: Valorizing Food Biodiversity in your Country. The call for applications will begin in autumn 2020 with the winning team announced at a Virtual Conference in winter 2021. We will welcome student projects dealing with innovations in the broad topic of food biodiversity anywhere along the food chain - from production (including plant, animal, aquatic & forest resources) through retail through consumption through re-use.
I write now concerning a sponsorship opportunity. Many food companies/associations/institutes encourage students in the food sciences, and we at ISEKI-Food Association greatly appreciate the sponsors of past Competitions (https://www.food-sta.eu/foodfactory-4-us). In the competition on Sustainable Cereals earlier this year, sponsors gave cash prizes of €550 to a team of winning students from AgroParisTech as well as a guaranteed oral presentation and free registration at a professional conference!
If your organization would like to participate in the 2020 International Student Competition as a sponsor, please contact us by replying to this email (office@iseki-food.net). We can guarantee high visibility for your company. All sponsorships of €250 or more and any conference sponsorships will have their logo displayed on the Competition website, at the Virtual Conference, at the professional conference when the winning team presents their project and on any and all Competition dissemination materials. The proposed solutions from the student teams may also be of interest for future collaborations between your company and the teams.
This FoodFactory-4-Us Sustainable Supply Chain competition is organised by the ISEKI-Food Association (www.iseki-food.net), as a part of the NextFOOD project (www.nextfood-project.eu).