Thanks to those endorsing this competition: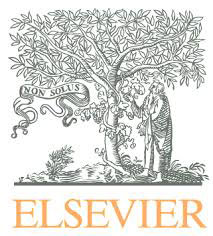 Elsevier makes one to two papers written by webinar speakers freely available around the date of the speaker's webinar.
Be the first to sponsor an award for the competition winners:
INVITATION to SPONSOR AN AWARD for the WINNING TEAM in the
FOODFACTORY-4-US INTERNATIONAL STUDENT COMPETITION
Many food companies encourage students in the food sciences, and we at ISEKI-Food Association greatly appreciate the sponsors of the 2017 and 2018 FoodFactory-4-Us International Student Competitions. In 2018, sponsors gave prizes of €500 to a team of winning students from Odessa Technical Academy and ISEKI-Food Association gave €500 to one from Lund and Wageningen University. You can read more about that Student Competition Game here.
The FoodFactory-4-Us International Student Competition in "Fighting Food, Energy and Water Losses" will run from February through June 2019. As in the past, winning teams will be announced at a Virtual Workshop, open to all and in the presence of industry and multiplayer representatives, where all student teams present their projects.
If your organization would like to participate in this year's International Student Competition Game as a sponsor, please contact us. We can guarantee visibility for your company. All sponsorships of €250 or more will have their company logo displayed on the Competition website and all Competition dissemination materials.
The proposed solutions from the student teams may also be of interest for future collaborations between your company and the teams.
Thank you for your time and consideration of this opportunity.